Please click on the text heading below for more information on this product
TS-324 Panel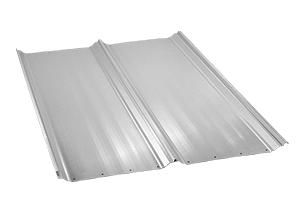 The TS-324 Roof System is a heavy-duty structural roof system designed for use where water penetration resistance, expansion / contraction control, and load capacity are of prime importance.
The Triad Corrugated Metal TS-324 is designed to have superior wind and water resistance, flexibility of application, and long lifespan for commercial and industrial roof installations. Three levels of uplift resistance are available with Single-Lok, Double-Lok, or Triple-Lok seaming.
We have a variety of accessories available for all our metal roofing products. Click on the icon below to learn more about the accessories designated for this panel type.