Please click on the text heading below for more information on this product
MS-216 | MS-218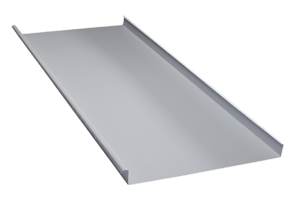 The MS-216 incorporates superior performance with a traditional flat pan, vertical rib appearance and is often preferred by traditional designers. It is available with a flat pan or a striated pan.
The MSA-218 features traditional appearance, superior performance and outstanding manufacturing economy compared to the traditional 2" high, 16" wide panel. It comes in a flat pan or striated pan similar to the traditional 16" wide panel but 2" wider for manufacturing and erection economy. The material cost for the MS-218 is less because you get 12 1/2% more coverage (18/16) for 8 1.2% more material (24/22).
We have a variety of accessories available for all our metal roofing products. Click on the icon below to learn more about the accessories designated for this panel type.